From the ER to telemedicine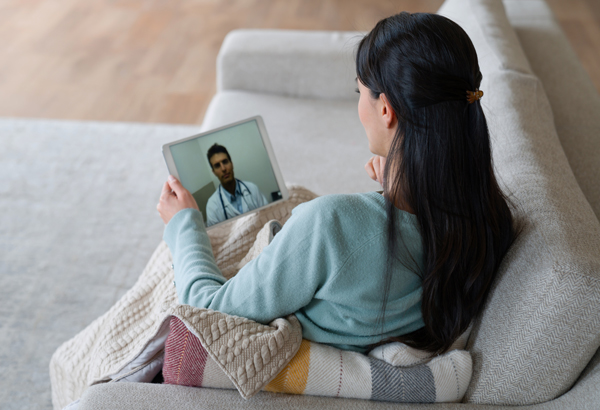 As an emergency medicine doctor, I have dedicated my life to providing immediate and life-saving care to those in need. Every day, I witnessed the challenges and limitations of traditional emergency room settings, where long wait times, overcrowding, and geographical barriers can often delay critical care.
Frustrated by these limitations, I embarked on a new path that led me to start a telemedicine company.
At Direct2Care, we believe everyone should have access to basic healthcare that is both easily accessible and affordable. It's why our mission is to build a nationwide virtual care network that is employer-sponsored, to provide access to care for their employees and their families.
One of the primary motivations behind starting a telemedicine company was to break down the barriers that hinder patients' access to timely medical care; I witnessed countless cases where patients faced significant challenges in reaching a healthcare provider in time. By leveraging telemedicine technology, we could bridge the gap between patients and healthcare providers, ensuring that quality care is just a click away.
Furthermore, telemedicine enables individuals to receive medical attention promptly, regardless of their location. Giving care to those hard-working people that either have no insurance or are under-insured is even more rewarding. This appreciation is heartfelt and reciprocated.
Another significant advantage of telemedicine is the ability to connect patients with specialized healthcare navigation that helps patients navigate the complex world of healthcare delivery: finding inexpensive options for labs, x-rays, and even an inexpensive local dentist that may not be known to the patient.
Our provider network partners with our patients to help them solve problems. This creates lasting relationships that really connect our providers and makes us an indispensable benefit.
Telemedicine is not just about connecting doctors and patients remotely — it also fosters patient empowerment and education. Through virtual consultations, we can engage patients in their own healthcare, providing them with the knowledge and tools to make informed decisions about their health. This approach can lead to better patient compliance, improved self-management of chronic conditions, and reduced unnecessary absences from work.
Starting a telemedicine company as an emergency medicine doctor has been a transformative journey. By embracing this innovative approach, we have been able to overcome geographical barriers, enhance resource optimization, improve response times, and provide access to specialized expertise.
Telemedicine has the potential to continue to revolutionize patient care, ensuring that patients receive prompt and efficient care, regardless of their location and status. As technology continues to evolve, I am excited to witness the ongoing advancements and the positive impact they will have on patient care by improving patient outcomes and helping solve problems for our partners who employ these wonderful people.
Sincerely,
Dr. Paul Flatley
CEO and Founder of Direct2Care